Testimonials
Happy with your project?  SUBMIT A TESTIMONIAL
Here's what clients have to say about Solution For Spaces and their service: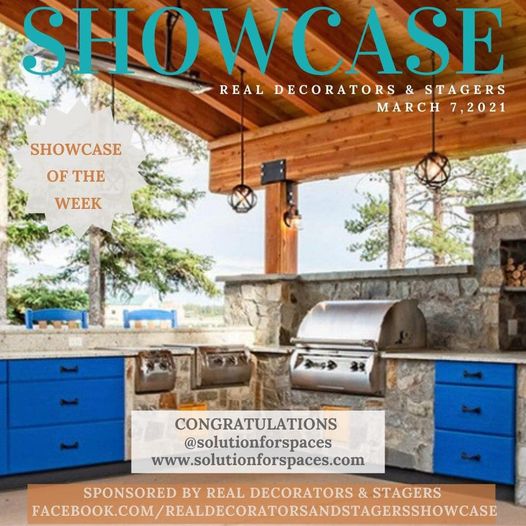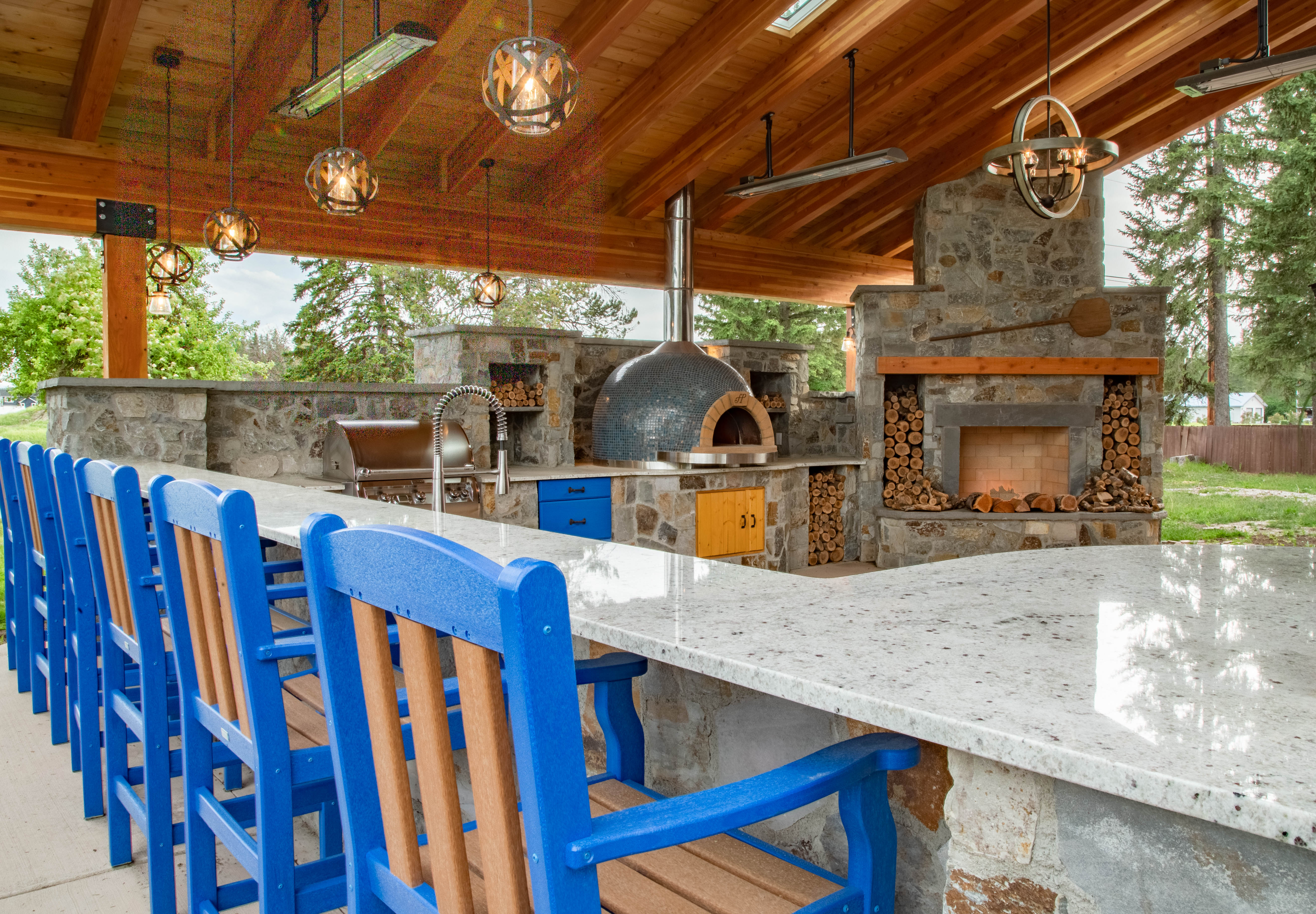 "Paula's knowledge and expertise on kitchen design are unmatched. She diligently worked with us to achieve the layout and design we hoped for. Her dedication to our kitchen was evident in all aspects. She quickly responded with thorough answers to questions and researched all of the options to give us well-rounded perspectives. Along with the design, she knew everything about all of the outdoor kitchen products from appliances, countertops, sinks and cabinetry. The NatureKast cabinets, Breezesta furniture and FireMagic appliances are top notch and will last the Montana climate. We highly recommend Paula."
-V, Montana
"Paula helped us design our outdoor dream kitchen for our Montana home renovation. She helped guide up to choosing Naturekast Cabinetry for its beautiful appearance as well as its maintenance free practicality. Paula's in-depth knowledge of the product line, coupled with her creative design talent and attention to detail yield a result we are very proud of. The installation went precisely as designed with no complications which is noteworthy because the installers who worked remotely, had not worked with this product before and had to rely on detailed drawings and instructions of which they were complimentary of."
-MB, Hamilton, Montana
This kitchen was done all by email, text and phone calls. We did not meet until about 3 years later when I drove down to meet and see the kitchen for the first time in person.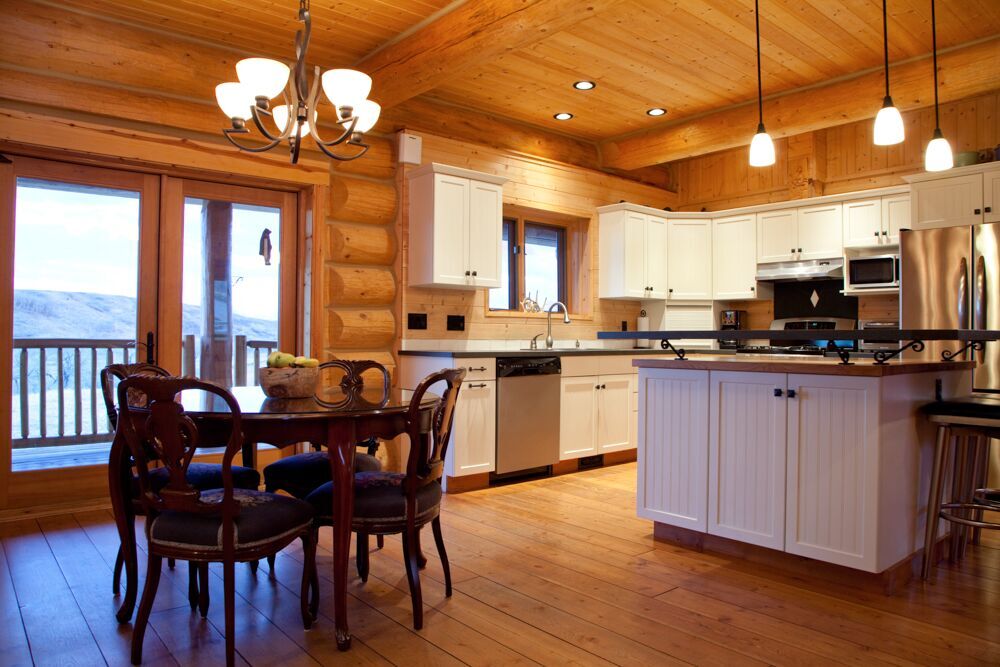 "Our previous home had a larger kitchen prior to moving into our newly constructed log home. Never having built a home from the ground up in the past, I required a lot of assistance in getting the design just right in order to utilize the smaller space, along with the aesthetics. Paula was knowledgeable, professional and patient. Throughout the last 8 years, I have had many compliments on it. I love my kitchen! Thanks, Paula."
-Terri V, Alberta
This beautiful log cabin was not only beautiful itself, but the location was more than amazing as you can see
"I want to tell you once more how professional both Paula and Haylee were in handling all the details of our estate sale. Together they priced our items, staged our home, and conducted the sale with precision. They were a pleasure to work with, and we would highly recommend this team to anyone requesting an estate sale. Thank you for everything you did as well. We are so happy with the service you provided."
-Judi and Jerry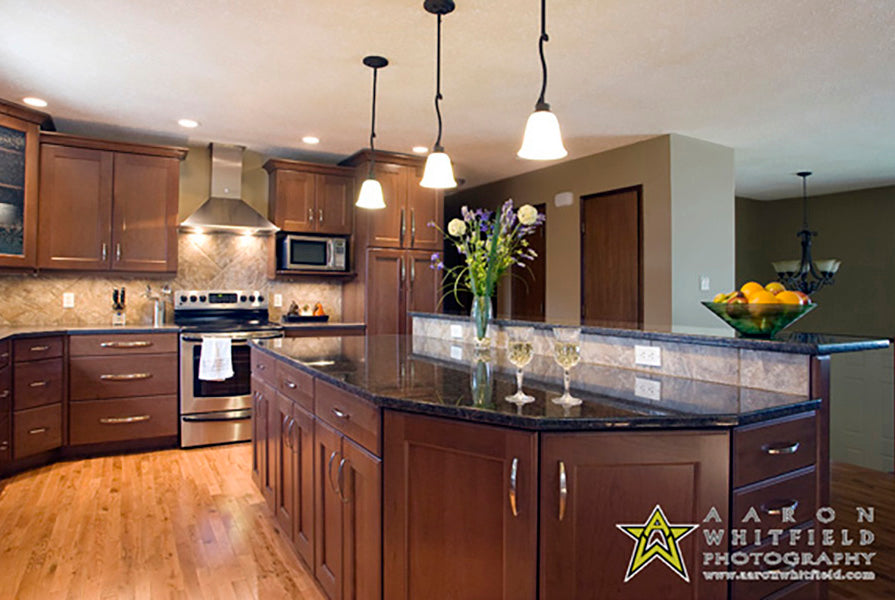 "My beautiful kitchen was designed by Paula Charlebois Sinnott. She was amazing to work with and had a ton of great ideas, it is my dream kitchen and everyone who sees it loves it! From the cabinets to the granite island countertop it is beautiful. Thanks to Paula for all the hard work and dedication."
-Kelly, Alberta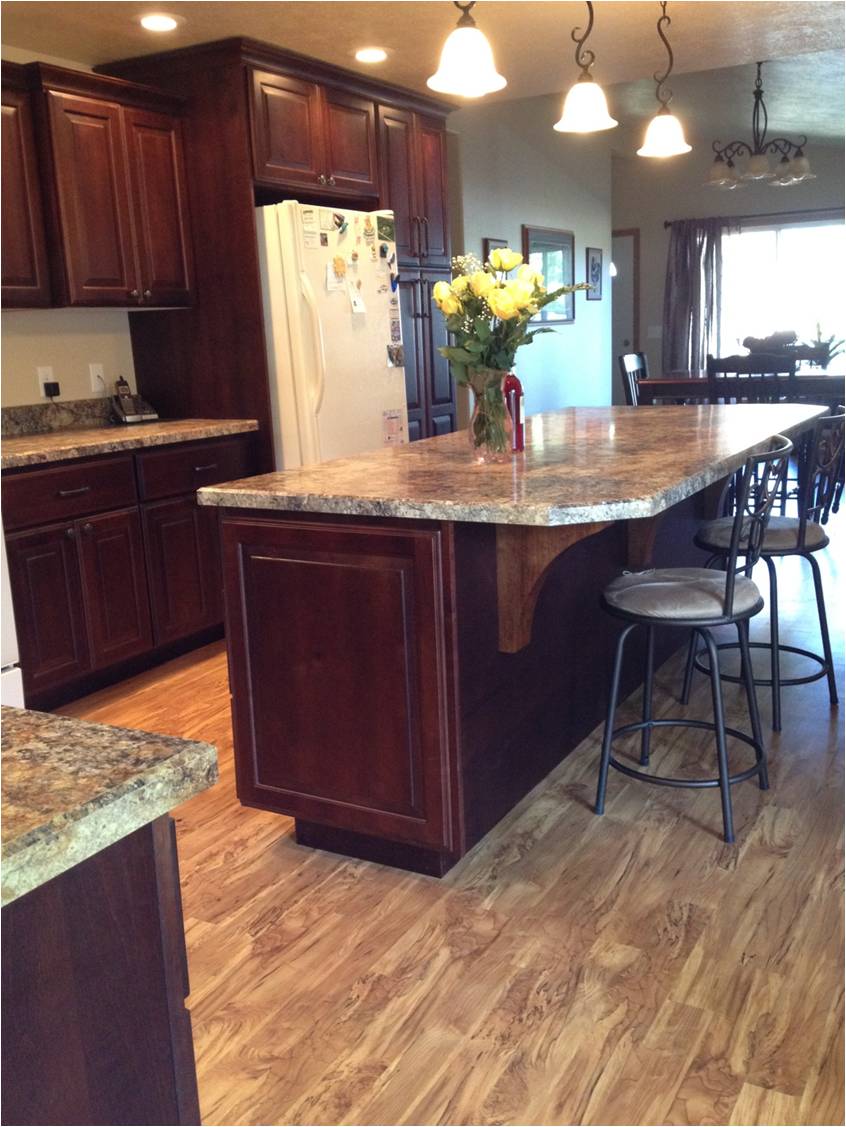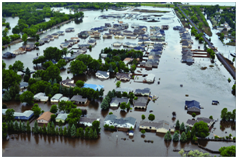 "My house flooded and we decided to rebuild and my friend Paula helped me design my kitchen. I was so unsure on how I wanted my kitchen and she worked endlessly with me, showing me different designs and colors. I could not have done it without her. Great ideas and extra little designs she added to make it look expensive. She knows her stuff. Thanks again Paula! God Bless!"
-Jan, North Dakota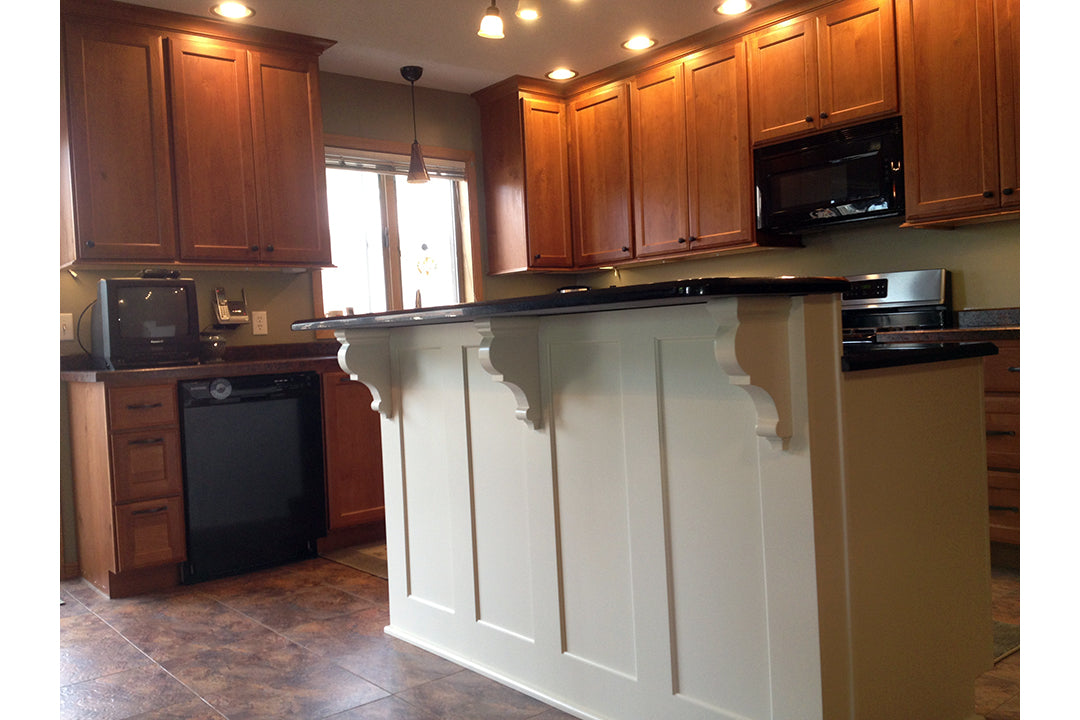 "Paula is an absolute gem in designing your kitchen! With my kitchen, we were starting with a clean slate and bare walls. The previous kitchen set up and design came with the house. They did not seem to utilize the true space that the kitchen had. Paula showed me not only the potential but the dream kitchen within my budget. I was quite overwhelmed with the immense potential that the kitchen had and it was difficult for me to make decisions but Paula honed in my ideas compiling them into a few choices which then those decisions became very easy for me to make. My kitchen is the culmination of all my culinary dreams!"
-Rhonda, North Dakota
The best part of this kitchen story for me: I was working a lot with flooded homes and in construction areas and about once a week I had to get nails taken out of my tires. The girl at the counter of the car dealership where I always went, and whom I got to know, asked me one day if I would do her kitchen, so I did. The best part is, I learned later she was a medical doctor but preferred to work on vehicles more than people, seriously!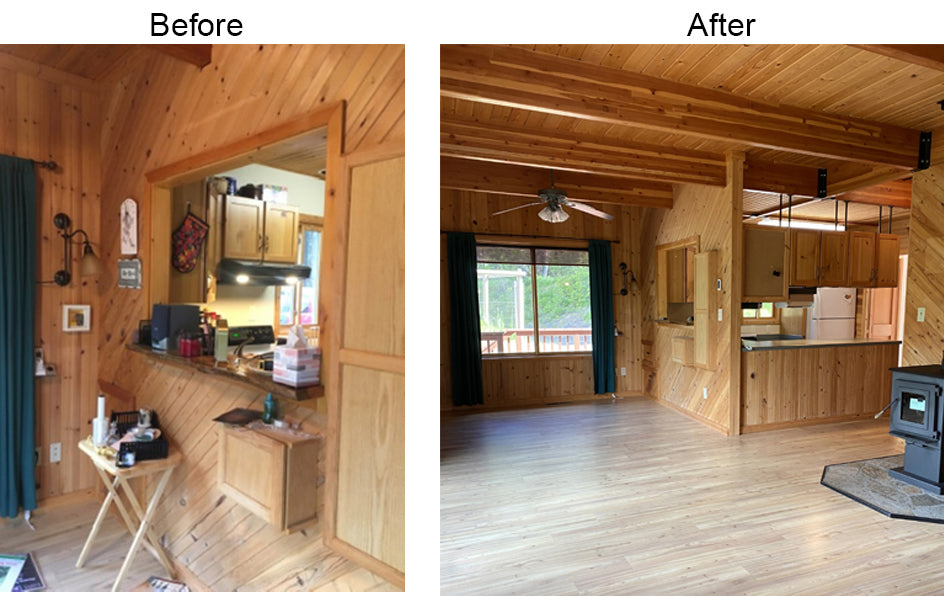 "Having to sell my Montana home while residing thousands of miles away and unable to travel seemed to present impossible obstacles. Then my realtor recommended that I call upon Paula Sinnott. Working on short notice, Paula and her associate took on my problem. Cleaning out closets, drawers and bins, along with the shop, garage and tool-shed, she put saleable items on consignment and packed other useable items off to appropriate charities. She carefully gathered up important papers and computer drives and mailed them to me. Finally, the appliances and the entire house were scrubbed and left in move-in condition, documented by wall-to-wall photos. Most of all, Paula was a delight to work with, responding promptly to every concern I had. She is highly recommended."
-David H. Ives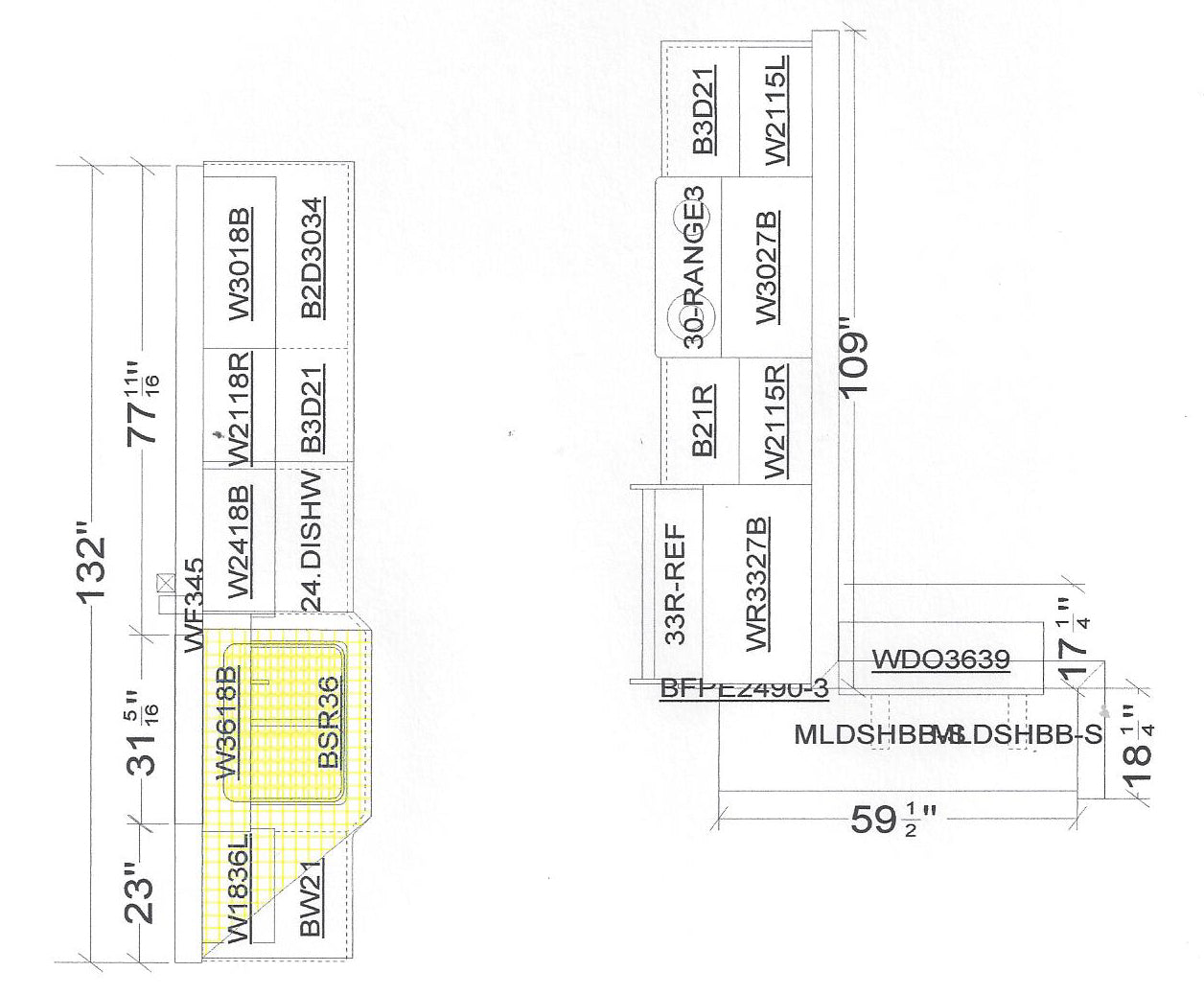 "Dear Paula, Thank you for being a part of the reconstruction of my home… And having a "listening ear" for my hopes and dreams… your ability to visualize "what will be" Blesses me immensely!"
-Katie
Another flooded home.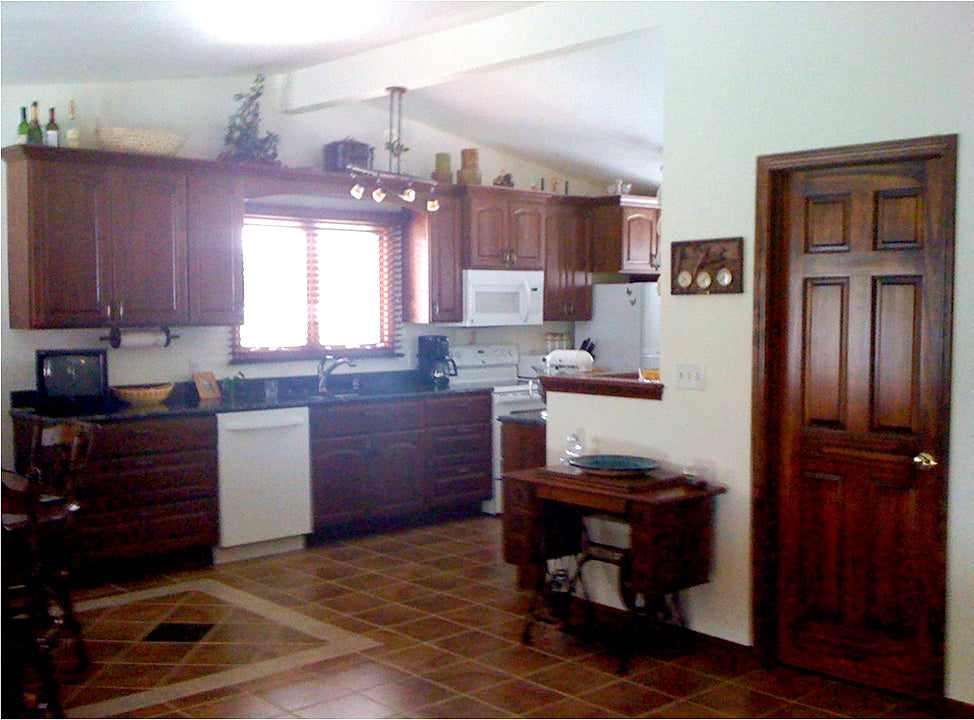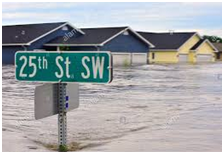 "Thank you Paula for coming back to Minot to help so many of us get back into our newly designed homes. Paula, you were able to come up with such a concept of design with our kitchen leaving us open space and cupboards with the unique time friendly features such as built in silverware drawer with cutting board, drawers that close themselves and that large pantry with pull out drawers! Not to forget – you matched the color and handles to what we had before the flood. You knew what the steps were we needed to take in picking things out for our house and when to put them in. Our house is beautiful and we were always in Good Hands with Paula."
-Lisa & Jim O, North Dakota
Lisa & Jim were in a horrible flood 2011, their house sat in water for about a month. All the homes needed to be gutted out; all electrical, plumbing and walls removed because of mold, also, new floor plans can be changed if allowed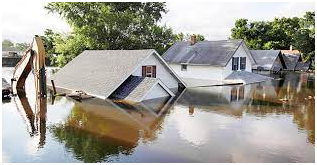 "My name is Diane and my house was in a flood. During this very difficulty time, with so much going on, and so many decisions to make, we found Paula through a co-worker. I found out through visiting with Paula, that she was from Minot and had lived not far from my husband when they were growing up. She was someone who helped us every step of the way with many decisions that we needed to make, and with some decisions we did not want to make. She even went with us when we picked out our flooring – She listened as we tried to explain what we thought we wanted and what would actually work in our new kitchen. Her personal service is excellent, and our kitchen is awesome! I would recommend her to anyone. We can not thank her enough for all her time, work and energy she spent helping us."
-Diane & Alan F, North Dakota
Diane was in a horrible flood 2011, her house sat in water for about a month. All the homes needed to be gutted out; all electrical, plumbing and walls removed because of mold, also, new floor plans can be changed if allowed.